WHO AM I?
I have a background as a successful business woman with my own team. After 7 years in my specialism, I decided to combine my business and marketing experience with my passion for self-image and style because I have seen first-hand how powerfully it can impact appearance and self-confidence.
As an Image, Self-Confidence Coach and Stylist certified by the British Accreditation Council, I graduated with merit from London College of Style and gained my initial experience as a stylist in the UK. I worked at various photo shoots for high profile magazines and TV commercials, with exposure at London Fashion Week. Currently I run my own business SO SPECIAL from my home country Poland and adore sharing my knowledge and skills with you.
SO SPECIAL STYLE APPROACH
I love beauty, grooming, fashion and styling. I adore them and appreciate how they can impact us all with positivity, if we know how to make good choices. I appreciate that style used to express your personality, disguise your imperfections and make the most of your assets can highly influence your well-being. However, there is more to feeling great about yourself than just these elements alone. Very often style transformation is not enough.
Our image is created by many factors – how you feel about yourself, take care of your body, place value on your self-esteem and confidence. I'm sure we have all met people that thanks to their confident outgoing personality are able to mask faults in their appearance. They easily make friends and are perceived as attractive people, satisfied with their work and personal life.
That is why at SO SPECIAL we offer a holistic approach towards personal image and self-confidence. Tailored to you, our services help you feel good – focusing on your well-being from the 'inside out' – your body, style and appearance, business image, body language, or effective communication. Thanks to my experience as a manager, trainer and stylist with great life experience, I work with many clients happily assisting them in these areas.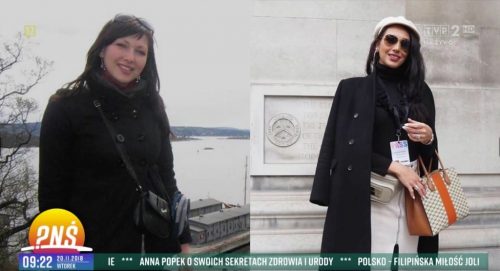 I believe in multidimensional self-development allowing you to fully use your potential and achieve long-term lasting effects. So trust me, you can be anyone you want to be. And I am happy to help you achieve your dreams.
WHAT DO OTHERS SAY ABOUT ME?
OPINIONS OF MY CLIENTS:
Asia is a definition of professionalism, good energy and taste. (…) Time spent with Asia is not only valuable in terms of her knowledge but also filled with warmth. She puts all her hearth into her work and her enthusiasm is really contagious. – Aleksandra S., Białystok
Asia is an incredibly energetic person, full of new ideas. (…) The moment you meet her you realise her knowledge, talent and passion. Asia is a great advisor, but she always takes into account style and preferenes of her client. Despite many hours of hard work her enthusiasm stayed the same. – Ania S., Warszawa
You can find more reviews HERE.
REFERENCES:
If you want to buy a gift voucher or have any questions – email me at info@SoSpecial.pl or call me at 504 004 432.